Welcome to
Pets In The City Wairau Park
Looking for a safe, enriching environment for your dog? Come and visit us!
Contact Wairau Park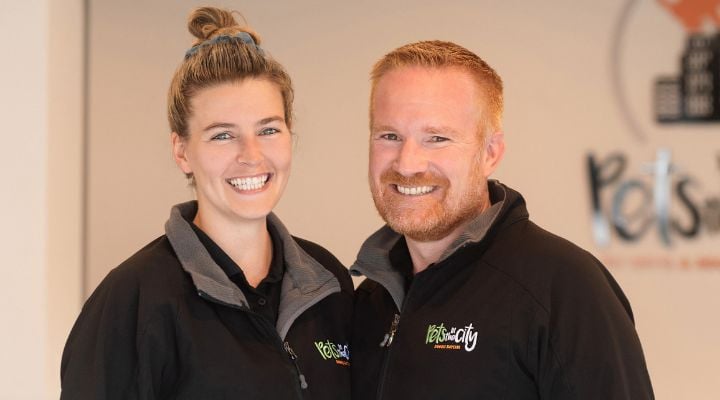 Welcome to Pets In The City Wairau Park!
Conveniently located in the Heart of Auckland's North Shore, Pets In The City Wairau Park is your go-to destination for all your furry friend's needs. We are passionate about creating a fun and safe environment where every dog can live their best life every day!
Our Wairau Park Branch offers the following Premium Services:
Pets In The City
Wairau Park
Phone: (09) 558 5100
Email: wairau@petsinthecity.co.nz
Opening Hours
Monday to Friday, 6.30 am to 7.00 pm.
Saturday, Sunday & Public Holidays, 7.00 am to 6.00 pm
CLOSED FOR PICK UP & DROP OFF:
Good Friday, Easter Sunday, Christmas Day, Boxing Day, New Year's Day, and the Day after New year's Day.
Why Choose Pets In The City Wairau Park?
Everything Your Dog

Needs Under One Woof!

Commuter-Friendly Hours: We understand your schedule can be hectic, so we offer flexible hours designed to meet your needs. Drop off your dog on your way to work and pick them up on your way home – it's that easy!

Premium Dog Daycare: Give your dog a day of play, socialisation, and adventure with our premium dog daycare services. Our purpose-built facility has everything your furry friend needs for a tail-wagging good time!

Luxury Dog Hotel: Going on holiday? Treat your beloved companion to a luxurious stay at our dog hotel. With spacious and comfortable accommodations, your dog will feel right at home while receiving the love and attention they deserve.

Expert Dog Training: Unlock your dog's full potential with our expert dog training services. Our experienced trainers will work with you and your dog to address improve obedience, and strengthen your bond.

Grooming Services: Pamper your pup with our professional grooming services. From a refreshing bath and stylish haircut to nail trims and ear cleaning, our experienced groomers will have your dog looking and feeling their best.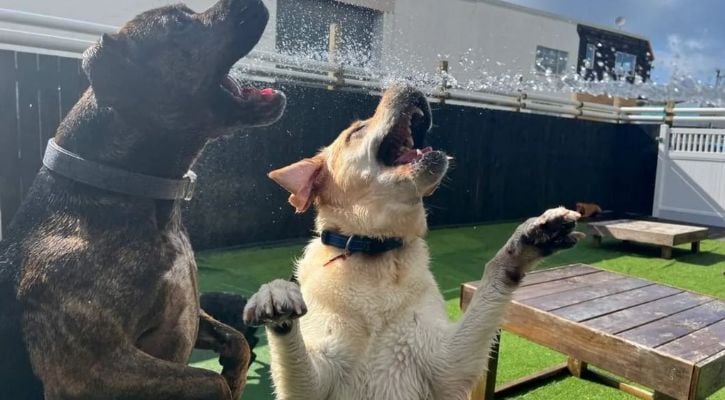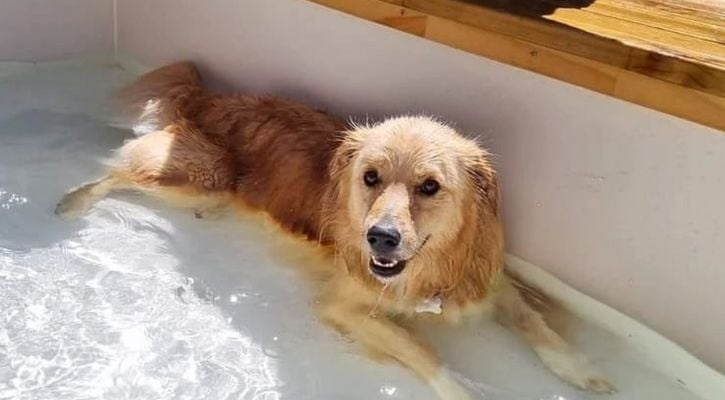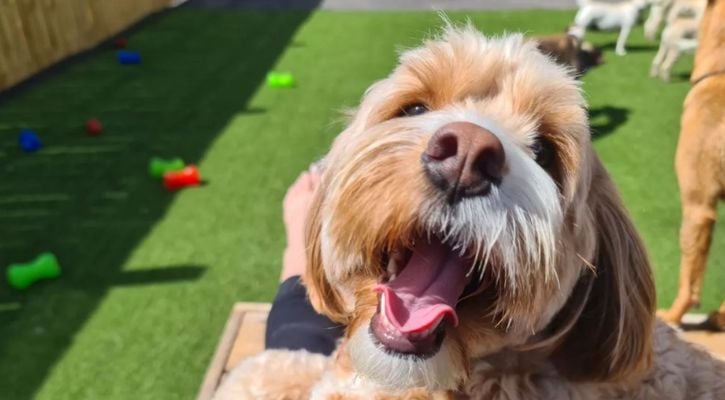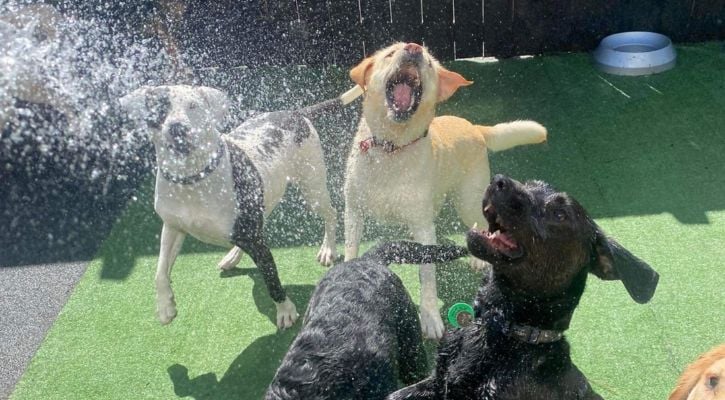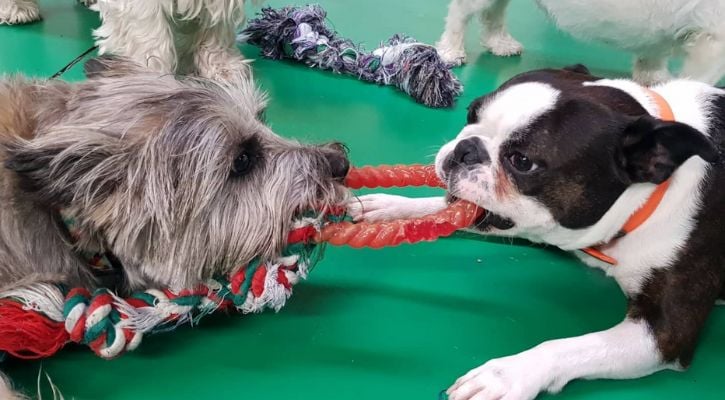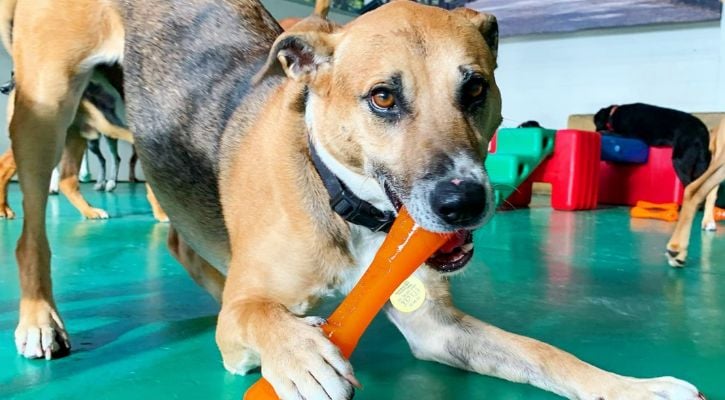 "We Want to say a big thank you to the team at Pets in the City. The excitement from Coco when she realises we have arrived shows how much she loves coming to daycare. Your availability to listen and offer encouragement, advice, and reassurance through all the puppy stages to me was invaluable and a great reassurance. Thank you again, and will see you in daycare."

"All staff at PITC are amazing and very friendly; we recently put Brody through the Puppy Development training courses on offer, and the wonderful Danielle took him through his paces; she did a fantastic job! After the first 6-week course, we continued and did another 6 weeks, and I noticed a real difference in Brody's behaviour. The training was well worth it".
"We love Pet in the City! And more importantly, so does our dog, Hiro. We drop our pup off for daycare twice a week and on occasional weekends. The team is a good group of people who care for and love dogs. Hiro even comes home with better manners than when I drop him off. They play and work with the dogs and are so knowledgeable. I am so thankful!"

"Pets in the City are the best! Mocha has been a regular for the past 5 years, the team ensured that every time we visit, we were welcomed, and she was taken care of, having so much fun and staying safe and loved by the entire team. I never worry about Mocha when she's at daycare, because from the photos I receive, she's always chasing someone's shoes, or trying to destroy a toy or a towel."

"Kélia's second home for the last 4 years, and she shows it with her excited squeals in the car on arrival. I feel confident leaving her with the amazing and experienced staff for her day of fun and cuddles. I would not want to take my girl anywhere else! Thank you PITC!"

"We have been taking our 3 ½-year-old dog to Pets in the City for most of his life. He attends 2-3 times per week due to our work commitments and the invaluable socialisation skills he gets there. To say the staff there are incredible would be an understatement. He cannot wait to enter the building and is greeted like a long-lost friend. He has had overnight stays there, and we can relax knowing how well cared for he is. If there are any concerns, the team will call to update you. If you are looking for a place to send your precious dog to for love, attention, interaction, and fun, look no further. We cannot speak highly enough of them."

Apply Online Now and Get an Extra Day of Fun for FREE!
At Pets In The City Wairau Park, we believe that all fur parents deserve peace of mind and convenience. That's why we offer a special promotion just for you! Purchase one full day of doggie daycare, and your dog gets to come back for the second day of fun absolutely FREE!
Apply online now and secure your dog's spot at Pets In The City Wairau Park.
Join the community of happy pet owners who trust us to provide exceptional care for their furry family members. Let us be your one-stop destination for all your dog's needs! Woof-tastic adventures await at Pets In The City Wairau Park!