Welcome to
Pets In The City
Silverdale
Looking for a safe, enriching environment for your dog? Come and visit us!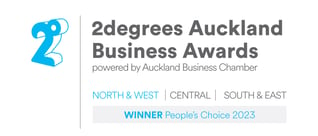 Contact Silverdale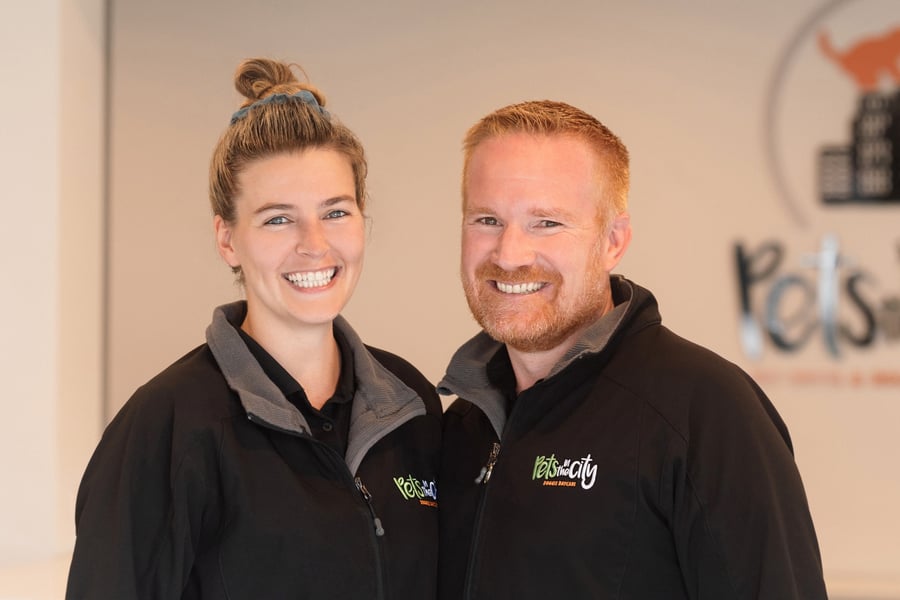 Now Open Seven Days a Week!
Our Silverdale Branch offers the following Premium Services:
Silverdale Dog Hotel is Now Open!
It is fair to say that the most frequently asked question since we opened PITC Silverdale in September 2020 is, "When are you going to open the Hotel Service up here?".

We have been working hard over the last couple of months, but the wait is over, and we are ready to start offering the PITC Dog Hotel Service from June 29 2023, in time for the school holidays 😀. The Dog Hotel will be open permanently from 01 December 2023.
For a step-by-step guide on how to book through the Portal, Click Here
Pets In The City Silverdale
Phone: (09) 869 6956
Email: silverdale@petsinthecity.co.nz
Opening Hours
Monday to Friday, 6.30 am to 7.00 pm.
Saturday, Sunday & Public Holidays, 7.00 am to 6.00 pm
CLOSED FOR PICK UP & DROP OFF:
Good Friday, Easter Sunday, Christmas Day, Boxing Day, New Year's Day, and the Day after New Year's Day.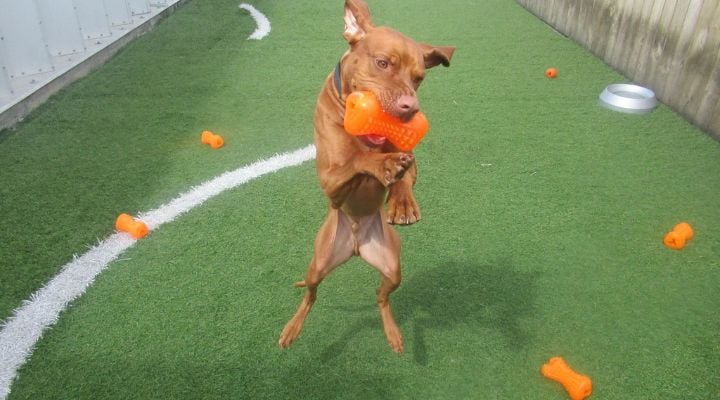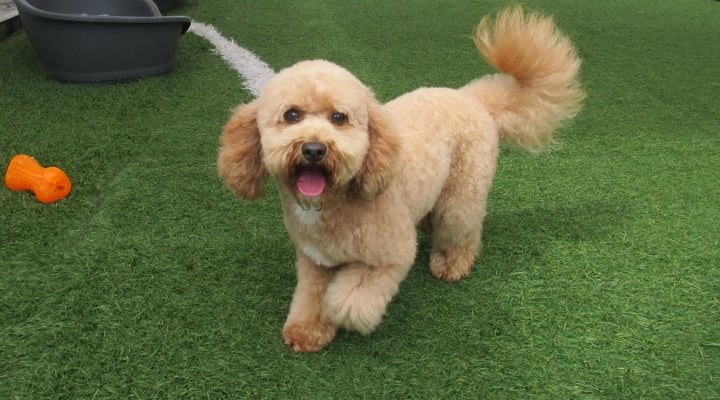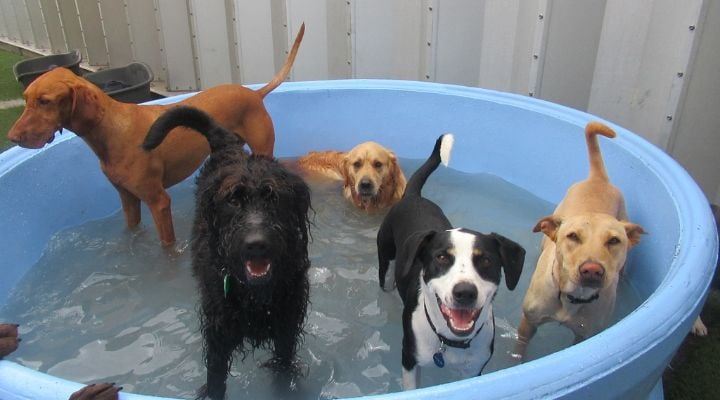 Meet Silverdale's Owners, Laura and Layamon Bakewell
Tell us why you opened here...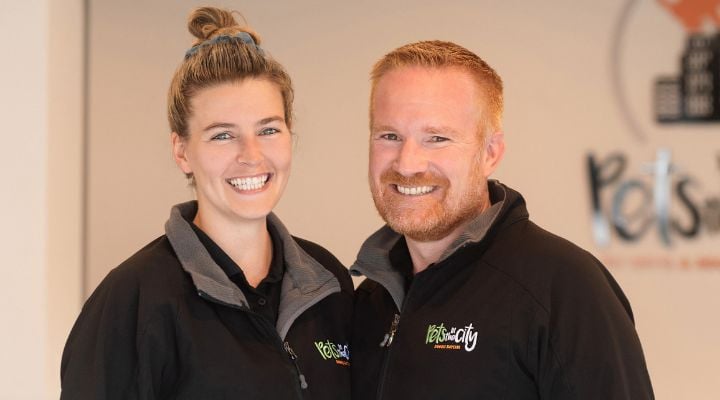 After serving in the Navy for years, we decided we wanted to do something for ourselves, and with a background in leading and managing people, buying a small business was the logical option. We wanted to build something special within the community. We came across Pets in the City and it ticked all the boxes for us.
We wanted to wake up every day and be utterly passionate about what we were doing. We have met so many amazing people in the community and love being part of each dog's journey.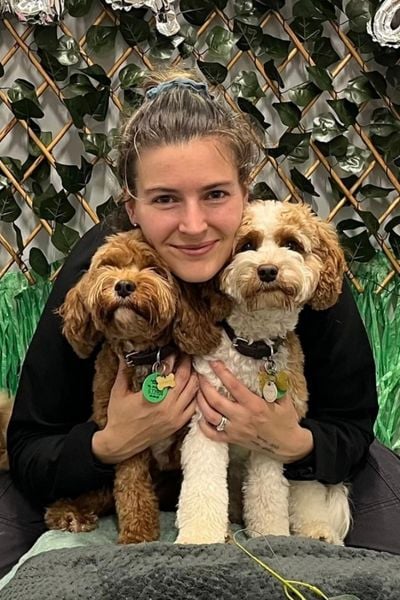 Do you have your own dogs?
We have two Cavoodles, Mabel and Pip. We often joke that when we just had Mabel, we loved her so much and didn't want her to be lonely, so we bought her a dog daycare!

Mabel is the real manager of Pets in the City Silverdale, but Pip is a very effective assistant!
What do you love most about your job?
One of the most rewarding aspects is watching the growth of dogs, owners, and staff. We often have new dog owners come to us with their new puppy just needing a little help and advice. It's so rewarding to see these new puppies and their owners grow together, and very special to be a small part of that journey.
However, seeing dogs rocket out of their cars and drag their owners inside each morning is the highlight. We love seeing all the excited dogs turn up each day, tails wagging, ready for a day of fun and snuggles.
We believe every dog should live its best life. For some, it's chasing a ball; for others, it's snuggling on a couch. We love getting to know each dog, what they need and want, and helping them have the best day possible.
If you'd like to talk to us about your dog attending Pets in the City Silverdale, please call (09) 869 6956.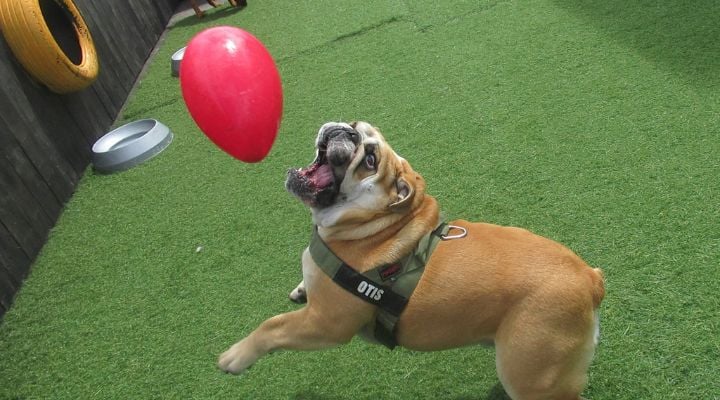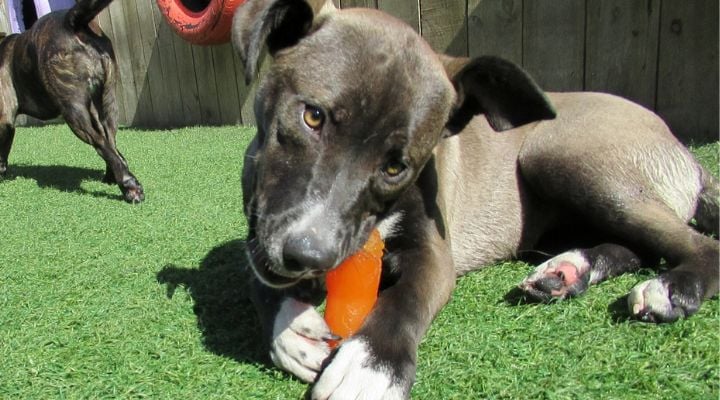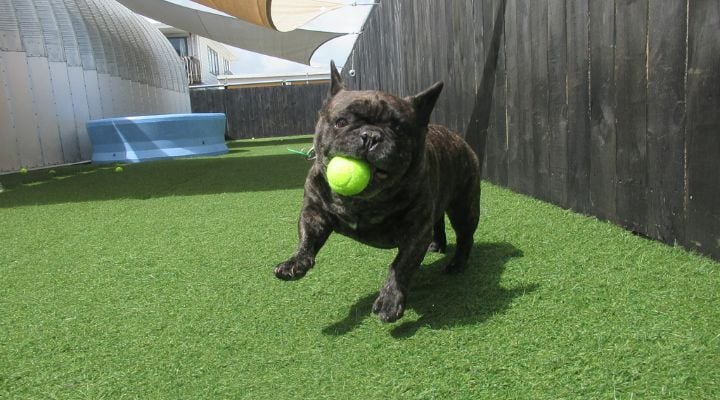 We have been bringing our pup here for a few weeks; excellent facilities and a great team run it… highly recommend it!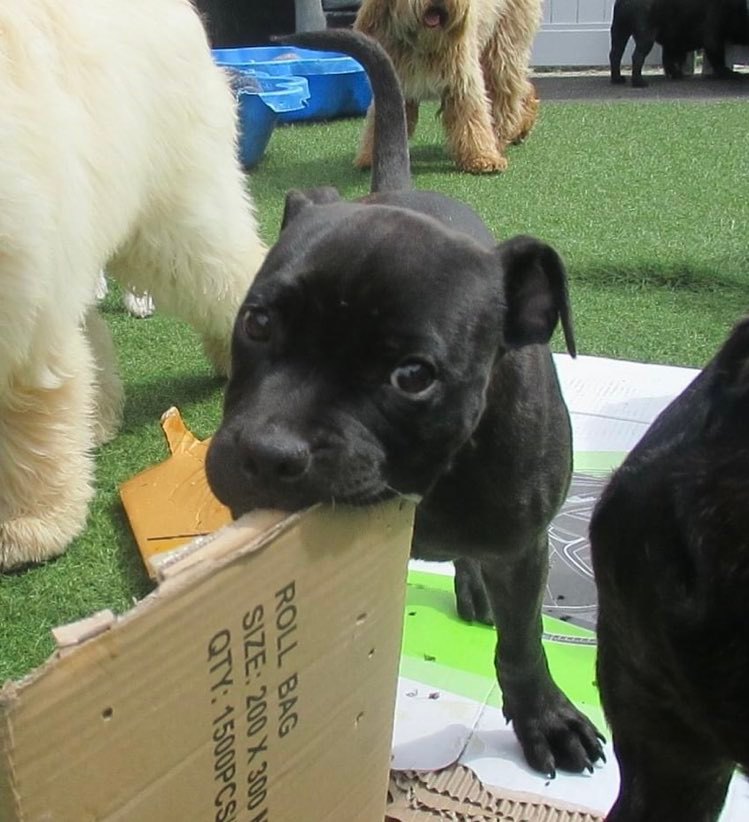 Great facility, my Vizla loves going to Pets In The City. Opening hours are convenient for work, and the team really care about your pooch. Would highly recommend!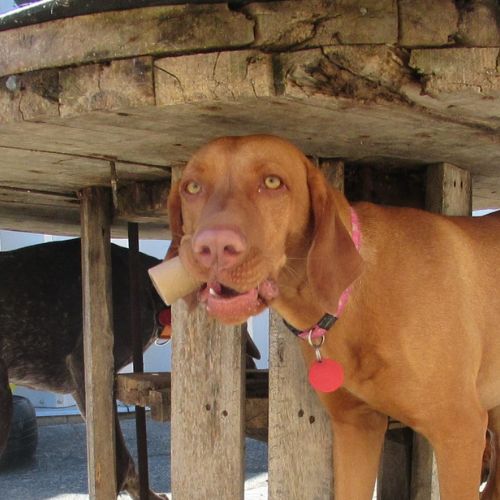 High praise to Layamon and Laura for running such an awesome facility. When you arrive, a friendly face always greets you and your fur baby. The atmosphere is always joyful and positive, and I always feel excited when I take my two Frenchies to the daycare. I love that they keep me updated about my dog's day at daycare on Facebook with photos. Honestly such a fantastic place with amazing and passionate people!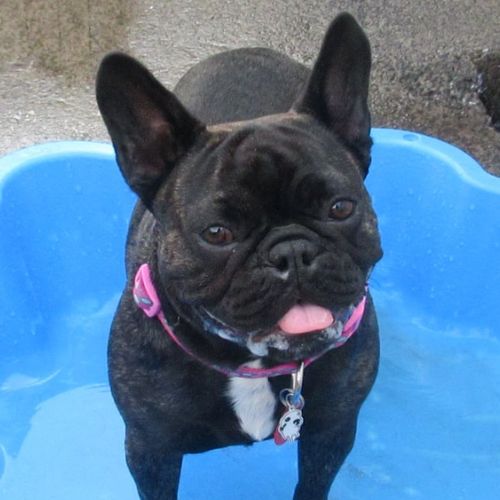 Andrea, Betty and Versace